Coşul meu
|
Autentificare
New cylinder head dual port full
- 1721
Preţul include TVA
Disponibilitate:
in stoc furnizor

Adaugă în coş
Tipuri de maşină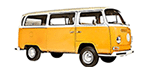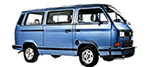 Descriere
We learned a lot from all customers feedback on the previous
Auto Linea
head, we made our homework well! We brought our notes to the manufacturers drawing boards , and they made a complete new set of high quality tooling
Once ready we tested several pre production units with amazing results! So now we sell them for a while without ANY complaint!
We assemble the bare
Auto Linea
head with extreme high quality valves
Made In Switzerland
(yes that little country known for its immaculate top mechanical watch productions!) High quality valve springs, clips and retainers. We provide this assembly in Belgium for total quality control on labour and parts used!
1600cc
intake 35.5mm / exhaust 32.5mm
unleaded